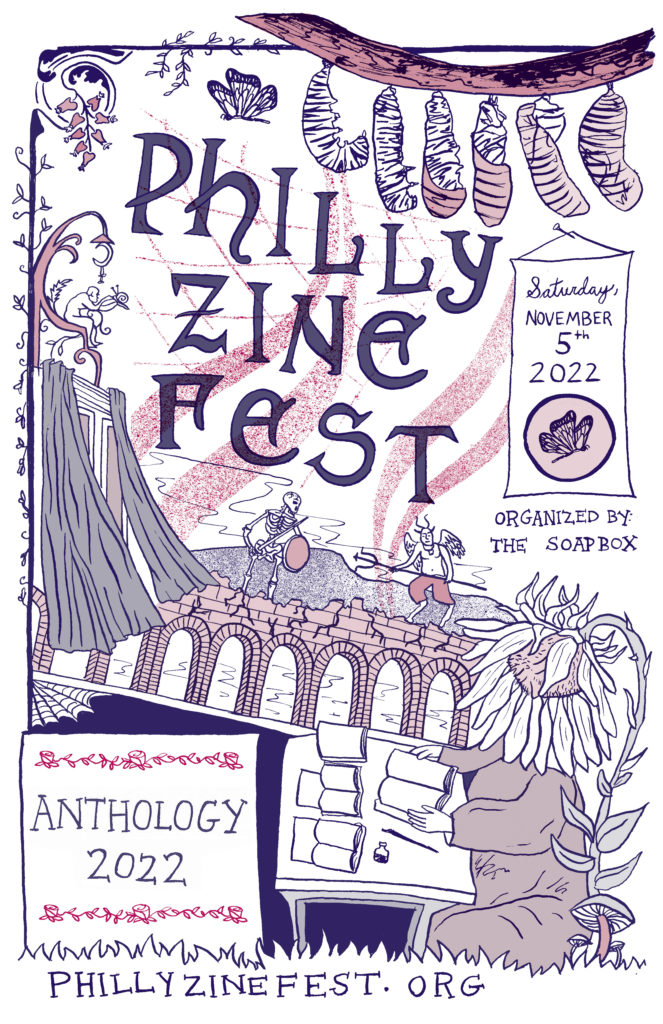 To submit your work to the Philly Zine Fest 2022 Anthology, fill out this form:
https://forms.gle/bFPYCzT6oJQNGz4p8
SUBMISSION GUIDELINES
ALL SUBMISSION DUE BY OCTOBER 21, 2022!
— Text, Photos, Comics, Poetry, and Writing accepted
— All languages accepted
— Submissions can be older works or something completely new
— Anything deemed hateful or oppressive will not be accepted
— Each file uploaded will be 1 page in the anthology, maximum 2 pages per person
— There is no money involved in this project. No one will be paid and no copies will be sold.

All files must be:
— Titled with author name and number. Example: PhillyZinefest01.pdf, PhillyZinefest02.pdf
— 5.5 inches wide by 8.5 inches tall
— .25 inch border on all sides
— Black and white or greyscale only. COLOR WILL NOT BE ACCEPTED!
— 300 dpi
— PDF 10 MB or less
— Maximum 2 pages per person (we might just use 1 page if a lot of people submit!)
The Philly Zine Fest 2022 Anthology will be available at the Philly Zine Fest on November 5, 2022! A downloadable PDF will be available at phillyzinefest.org the next day!