The Philly Zine Fest returns live and in person!
Saturday, November 5, 2022 from 12-5pm
Mitten Hall at Temple University (1913 N. Broad Street, Philadelphia PA)
More information for vendors coming soon.
Hosted by the Center for Humanities at Temple, with major support from Temple University Libraries
This event is organized by The Soapbox Community Print Shop & Zine Library.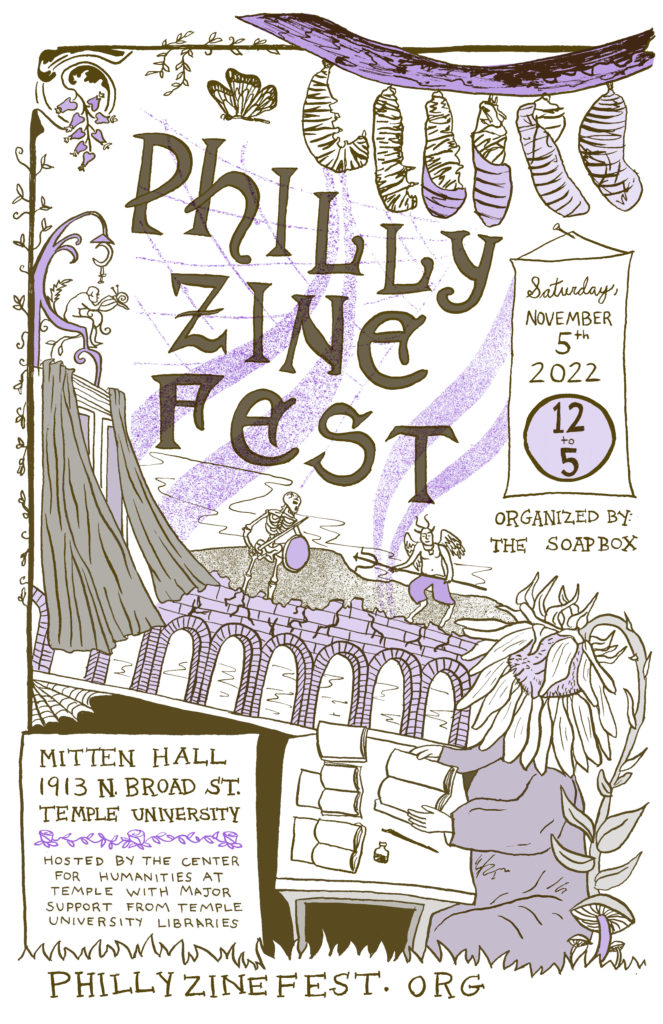 Mailing List
Sign up for our mailing list for updates: