The Philadelphia zine community is at it again! Another year with no show due to COVID, but DIY creative independent speech is still alive and kicking! This year's Zine Fest will have a combination of physical and digital experiences:
-The return of the print anthology zine featuring artists' and writers' work, available at spots throughout the city for free!
-Zine exchange outside and around The Rotunda: take a zine, leave a zine!
-The "Exhibitor List", an extensive list of Philly zine-makers, hosted at phillyzinefest.org
-Search the hashtag #PhillyZineFest2021 on November 13 and 14 to see all the newest releases, projects, and artwork from our community!
PZF 2021 Anthology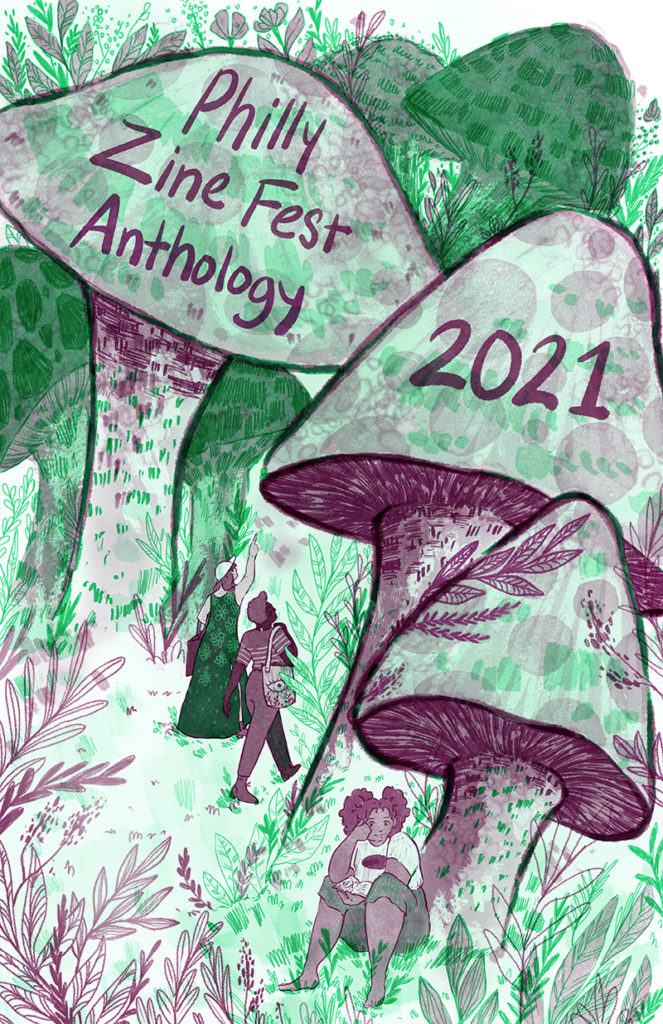 This year's Anthology is 40 pages of art, writing, comics, photos, and more, all for FREE! Find copies while supplies last at any of these fine locations:
The Rotunda Free Zine Box
Partners and Son
Iffy Books
South Street Art Mart
Wooden Shoe Books
Atomic City Comics
Fleisher Art Memorial
Da Vinci Art Alliance
Lucien E. Blackwell West Philadelphia Regional Library
SOSNA – South of South Neighborhood Association
Clark Park Book Box (45th & Chester Ave)
Cedar Park Book Box (49th & Baltimore Ave)
The Bank (Lancaster Ave & Powelton Ave)
Zine Exchange
Check out the Free Zine Box outside of the Rotunda! Take a zine, leave a zine! No money needed!
Exhibitor List
Coming Soon!!!
Philly Zine Fest – Brought to you by The Soapbox and The Rotunda
Learn more about the organizers of the Philly Zine Fest:
The Soapbox Community Print Shop & Zine Library
The Rotunda
Mailing List
Sign up for our mailing list for updates: